Are you looking for a good iPhone app for entertainment, work, study or simply for news? So, please immediately refer to 10 good applications for iPhone summarized in the article below, guaranteed to not disappoint you.
Currency – Great app for iPhone
Currency is one of the first iPhone applications mentioned, users can convert currencies on the iPhone quickly. Update the exchange rate fluctuations quickly and easily. This application provides you with exchange rates for over 100 different currencies. This is considered a very useful tool for users who want to convert currencies.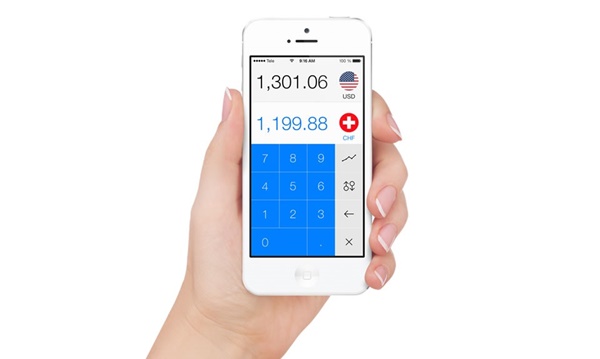 This good iPhone app is designed with an elegant interface, with a selector to select the currency 'From' and 'To'. If the user wants to change the amount, tap the number selector at the top or bottom of the screen, then you will see the selector flipped to reveal the keyboard. The application has hidden the virtual keyboard so that users can calculate rates on the full screen.
VSCO application
The power of this iOS applies to the superior quality of the filters available. Although filters are no longer strange, most of them incorporate colors that are offensive to the eye. VSCO selects only the highest rated filters. Admittedly, the free version only incorporates a few effects, but if you spend a little extra money, you can exploit a multitude of classic, subtle effects, completely changing the image. The only complaint is probably the icons in VSCO that confuse many people and don't know what it will do.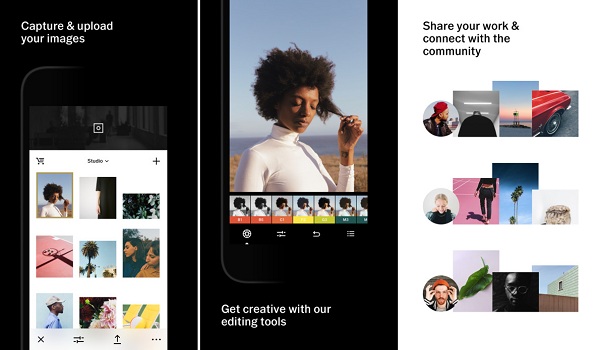 Snapseed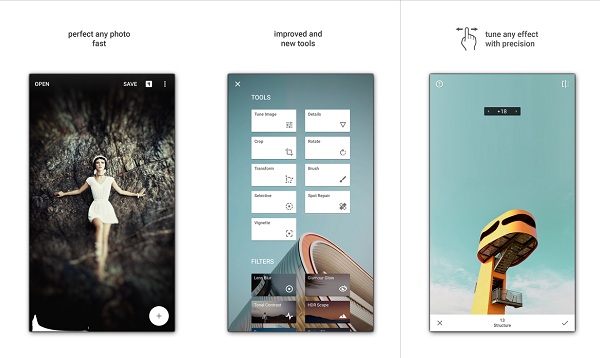 Snapseed is a good app for iPhone to help edit photos for iPhone extremely powerful. Possessing many photo editing features with an easy-to-use interface, the application is easy enough for novices to learn how to use and be strong enough for professionals to nod. In addition, there is a built-in RAW photo editor, which applies not only to RAW photos taken from iPhone cameras but also from DSLR cameras. If you have the choice to install only a single photo application, choose Snapseed.
Pacifica
Pacifica is a beautiful and easy-to-use iPhone stress reduction app with tools created by psychologists to help users deal with stress, anxiety, depression, and health issues. Other psychology.
Based on cognitive behavioral therapy and other principles, the app includes songs, relaxing sounds, mood monitoring, journaling, and more.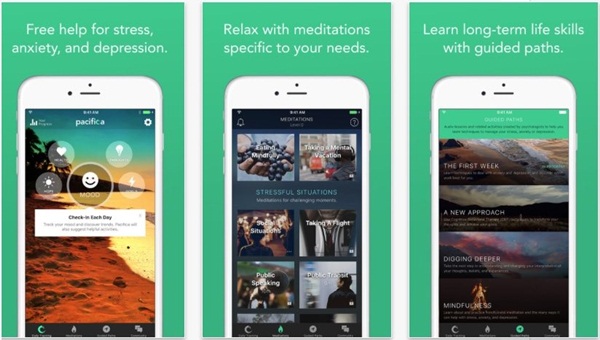 While the app is free to download and try, for unlimited access to all of the app's features, you'll need to buy a subscription starting at $ 5.99. la a month.
SoundCloud 
SoundCloud is a good application for iPhone to listen to music with an interface, extremely simple design as well as helping users in the most optimal way possible such as having a very simple interactive system. The one-touch interface can allow you to play music, as well as pause or skip tracks you don't like. And especially your favorite music album will be in the same position, making it easy for you to find your favorite songs to listen to.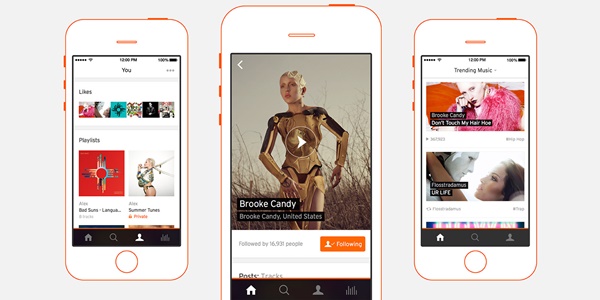 If you are using an iPhone and an iPad that feels awkward in downloading music, SoundCloud is a great app for you. Do not hesitate any more that you do not immediately download this great SoundCloud application for your mobile phone. So you get great tunes from all over the world.